Running - Biking - Walking
NoxGear Tracer360 - Visibility LED Illuminated Vest for Running or Cycling. Women & Men, Adjustable, Lightweight, Weatherproof Gear.
IT'S ALL IN ONE VEST! ( 5 Flashing Modes - 6 Differant Colors ). - Our special illumination modes are based on visual science and are selectable at the press of a button, even while you're running or on the bike.

TRUE 360 DEGREE BRIGHT ILLUMINATION FLUORESCENCE. - Unlike other reflective running vests and reflective cycling gear our vest alerts distracted drivers before their headlights are on you, making you visible from over ¼ mile in any direction.

LIGHTWEIGHT, BREATHABLE, & EXTREMELY COMFORTABLE. - If it's for a short run in the morning or an all night bike ride, at only 7.0 oz - you'll forget you're wearing it.

HIGHLY ADJUSTABLE - WEAR IT ANYTIME OF YEAR over your cold weather running or cycling gear or adjust it down to fit snug during those hot summer night runs - Hot, Cold, Rain, or Snow, the Tracer360 will go as long as you do.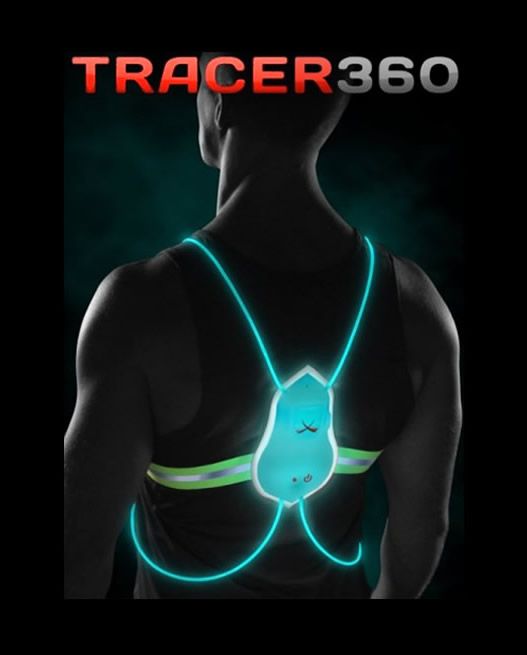 Features:
True 360° Bright Illumination: Super bright LEDs burst light through specially designed fiber optics producing stunning illumination highly visible at every angle.
Bright & Multicolor. Burst Illumination Select from several stunning full color spectrum illumination modes at the push of a button.
Flexible Fiber Optics + 3M. Reflectivity Flexible and durable fiber optics perfectly calibrated for maximum brightness and comfort and high quality 3M reflective materials.
Lightweight Design (6.5 oz.). With it's Light Design, every square inch of material on this Vest is engineered for Optimal Visibility, Efficiency & fit. You'll forget you're wearing it!
Stay-in-Place. Durable Design Achieve a customized fit that will stay in place during intense workouts with adjustment of the chest strap and fiber optic cables over the shoulder.
Long Battery Life and Notification Up to 40 hours of battery life on a single set of (3) AAA batteries. Never get caught in the dark with LED-blink battery status notification.
3M Reflective / H-Viz Sport Elastic Belt. High Quality, Industry Leading 3M Reflective trim in Durable, high Visibility Sport Elastic.
All Season Rain Proof. Versatile Design fits over a T-Shirt or, Jacket making this Vest a Perfect accessory in any Season. Integrated assembly id Rain Proof - Water Resistant.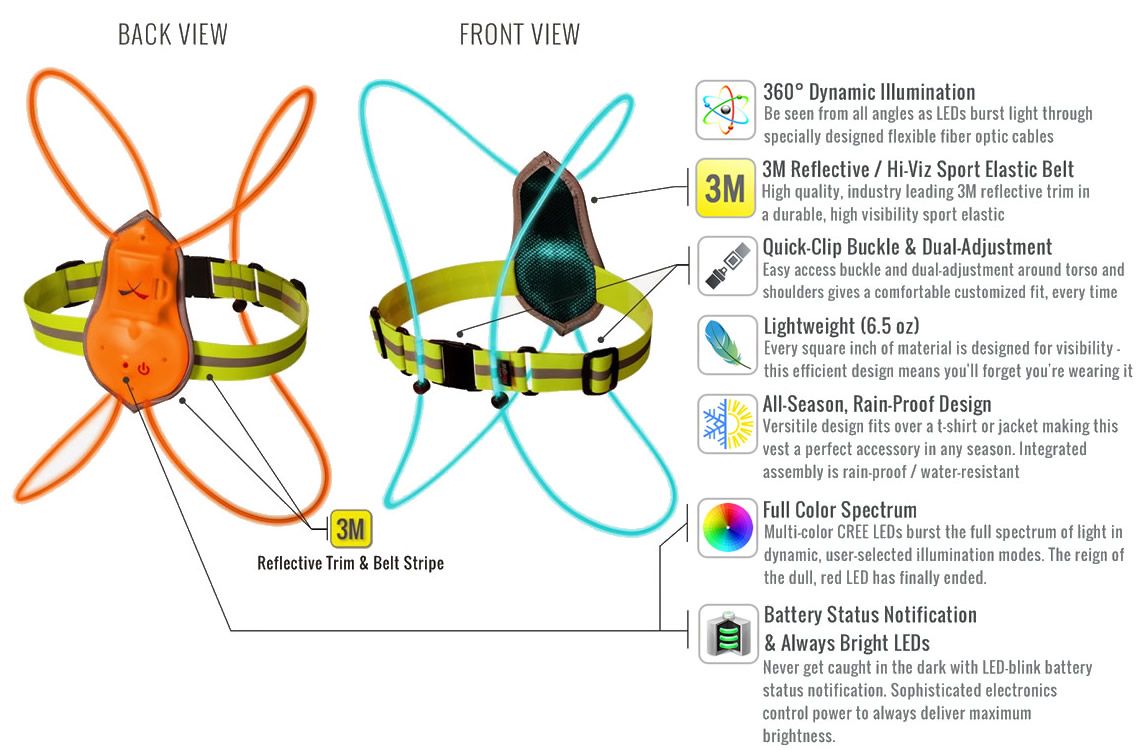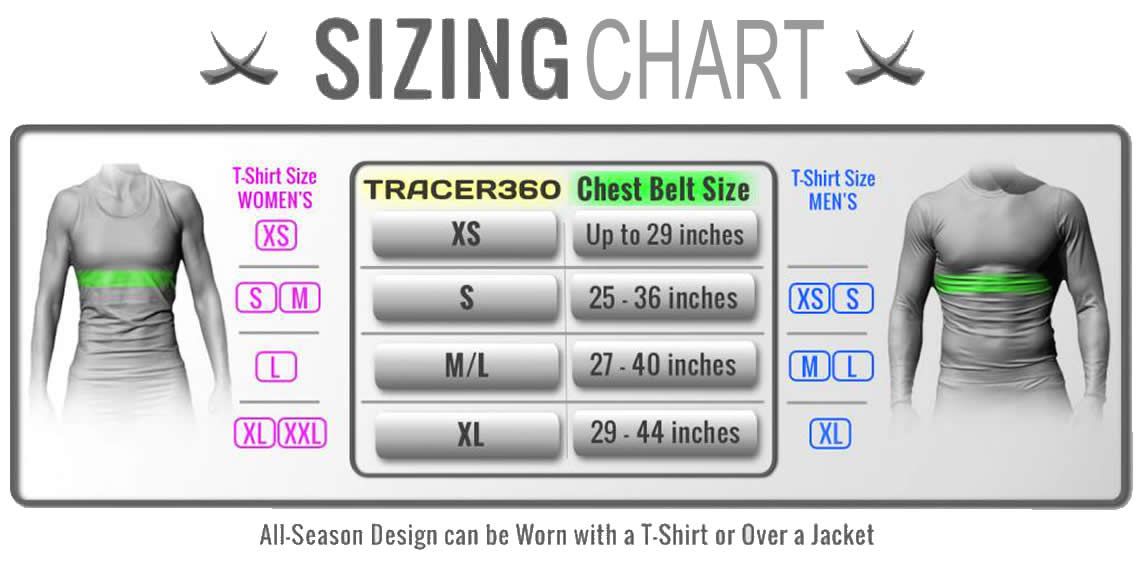 ----- *See why users Love the Tracer360* -----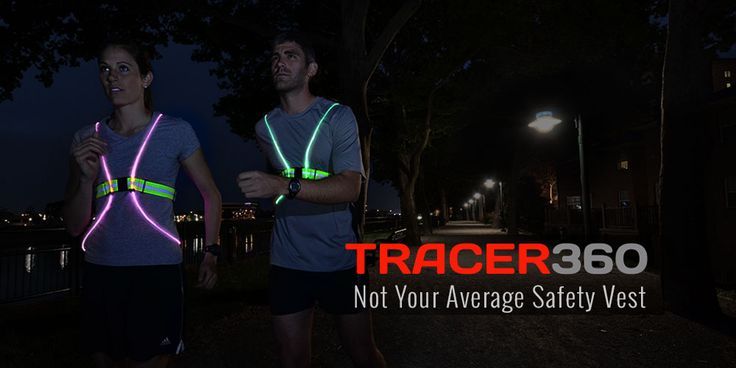 TOP REVIEWS:
This vest is worth the money! I noticed a difference right away on my evening runs with traffic moving over. I've had people comment that they've seen me running & that the lights were quite noticeable. A safe and fun addition to my night running gear. It's easy to put on & very lightweight.
Got lots of positive reactions from fellow runners and walkers.
Love it!!!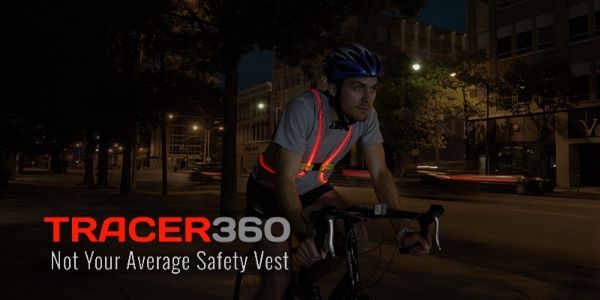 TOP REVIEWS:
It's a Biking Must Have!!! Very bright. Fits very well and doesn't move at all. You can hardly feel wearing the gear. Cars slow way down and move over to a side of the road.
Wish I would of have purched this years ago!
RECOMENDED!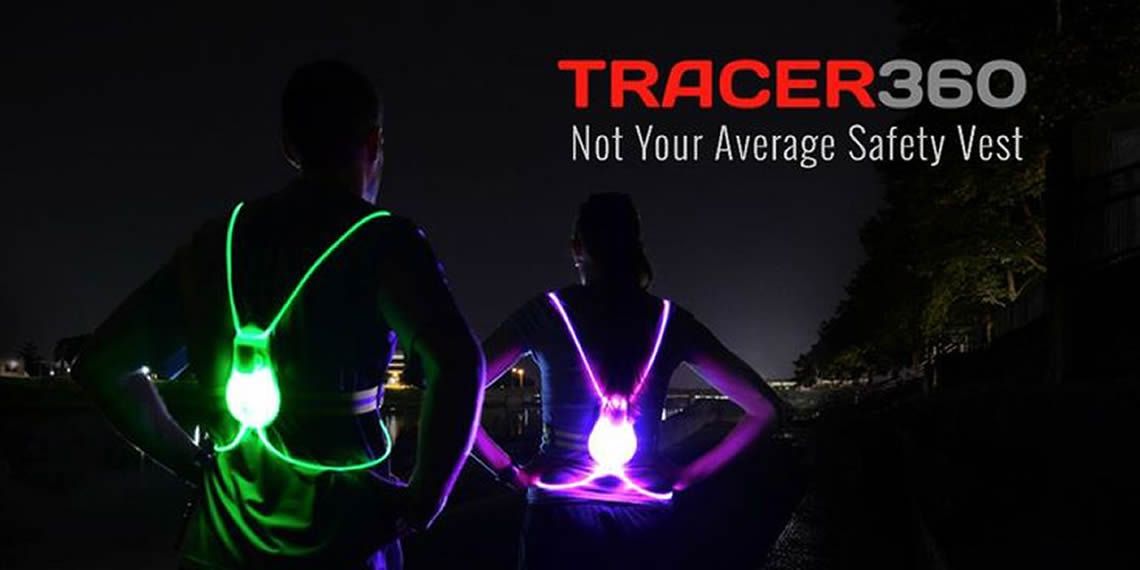 TOP REVIEWS:
Highly recommend this for night exercisers or, taking a nice wank after dinner. "Need to burn those calories" lol. Felt weird being so visible at night but you feel a lot safer. Since wearing it I have had people stop me to tell me everyone should wears these at night.
I Highly recommend the Tracer360 for night exercisers!
Thank you NOXGEAR!